Brand strategy / Creative direction / Design / Art direction / Copywriting 

Brand identity / Brand guidelines / UI/UX / Web design / Video / Literature / Livery / Signage & environments / Advertising / E-marketing / Content generation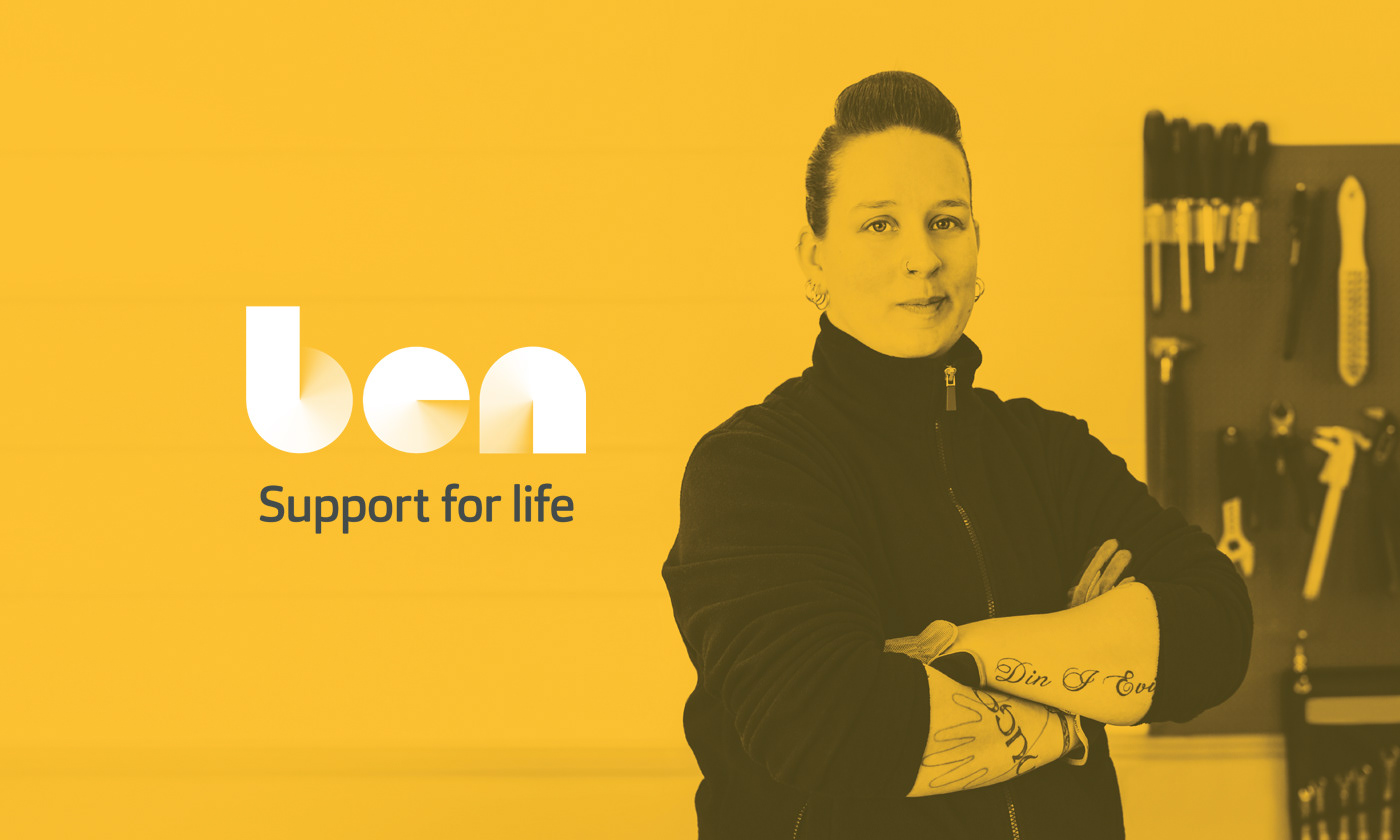 Ben is an organisation dedicated to the wellbeing of every person or family who ever worked within the automotive industry – from the boardroom table, to the shop floor of an independent garage, past or present. Remarkably little known or understood, Ben needed to increase awareness and profile. But how do you engage people and become relevant to their daily lives in an industry and culture where they are often reluctant to appeal for help?

Ben is born of automotive industry, for the automotive industry. To engage the people within it, the personality, visual language and voice of the organisation needed to declare its roots. Re-branding Ben as a 'not-for-profit' organisation, rather than a charity, became the first step to cultural change. 'Support for life', the new proposition, invoked the same positive, direct language of industrial strength and dependability everyone within the industry was familiar with. Now armed with a clear vision and purpose, and a new language that was easy for everyone within the organisation to adopt and share, it galvanised an entirely new way for Ben to describe, organise and deliver its services. 

When Ben announced it had changed, the launch wasn't a vacuous rebrand. From access to a vastly simpler and more comprehensive online support portal, to the delivery of care at every facility or home it managed, Ben offered an entirely new approach to delivering the help and support people needed at every stage of life, and for all its twists and turns. What's more, Ben's clearly understood role as the energy behind the wellbeing of the industry has opened more boardroom doors, delivering the funding that ensures Ben can continue to grow and fulfil its promise.